The VapeCon South Africa Exhibition 2023 was held in Heartfelt Arena, Pretoria. During the vape show, VOZOL, the leading brand in the disposable vape market, showcased some new products and bestsellers, including the Joygo 600, Switch 600, Switch 1600C, Neon 800, Gear 10000, and Gear S 4000/6000, etc. We also organized interesting activities on-site to engage with visitors.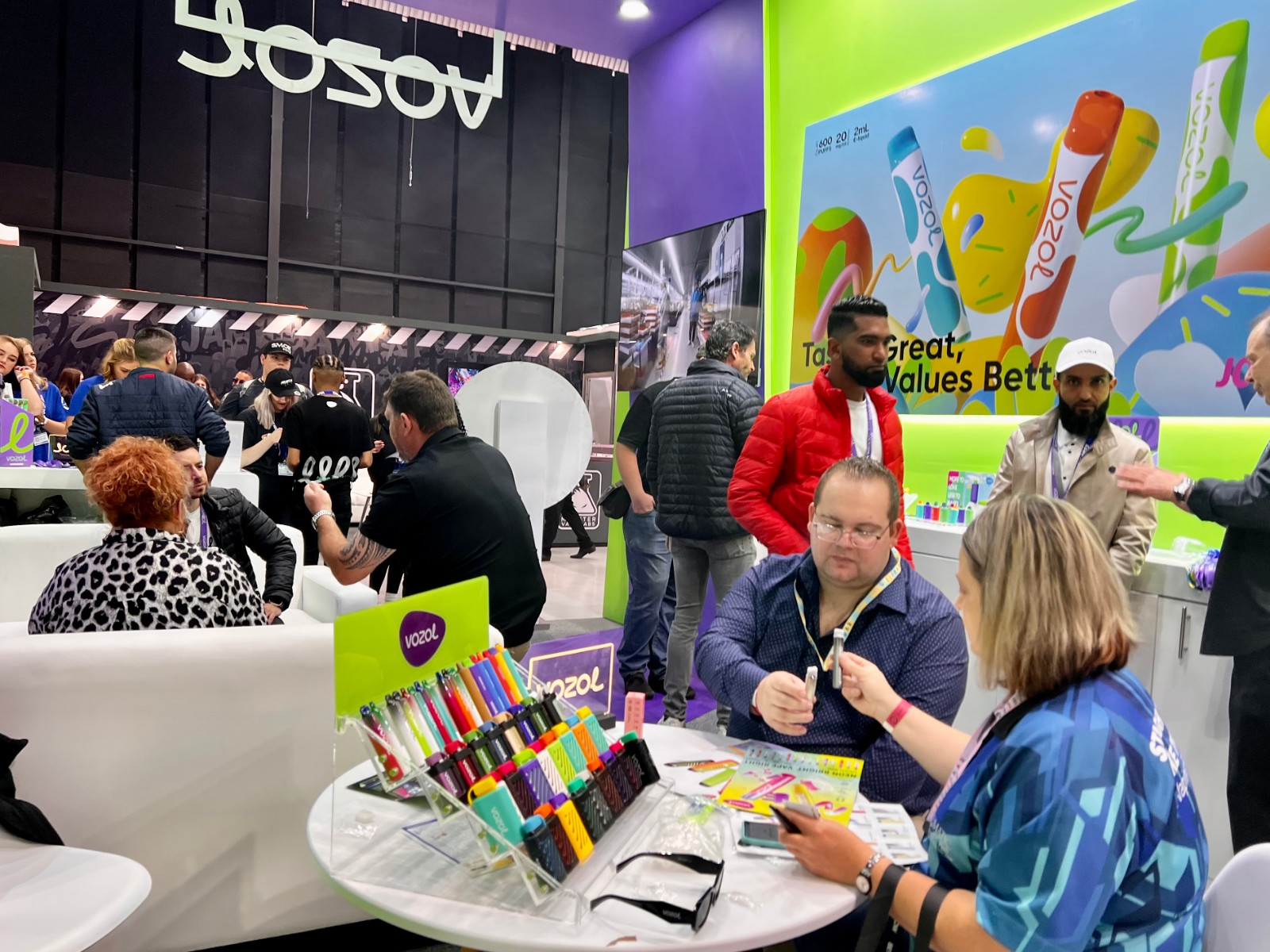 Here we give a brief introduction about representative products.
The Switch Series is a popular line of pod systems. The Switch 600 offers a classic and sleek design, with a smooth metallic finish. while the Switch 1600C features a trendy strap design and a unique splatter injection molding craftsmanship. The stylish strap not only adds to the overall aesthetics but also provides a secure grip, preventing any accidental slips. Choose the classic or fashion for your preference.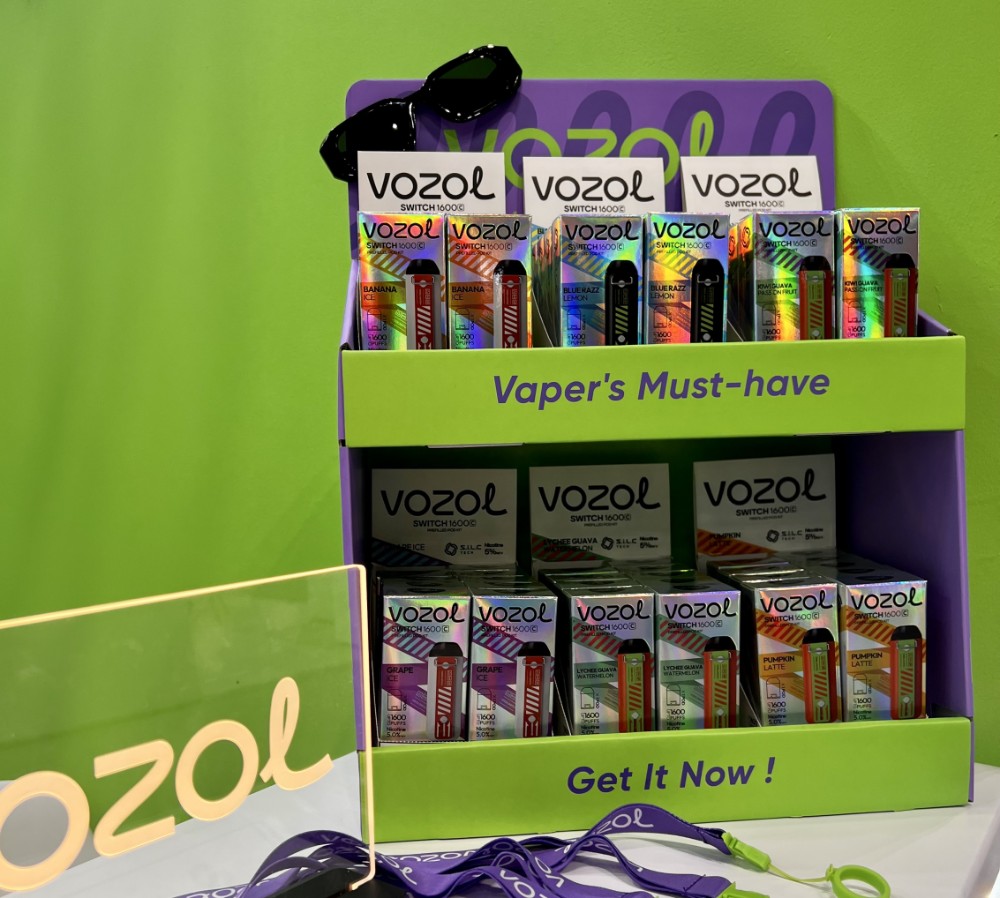 Launched in June of this year, the Neon 800 has quickly gained attention as our groundbreaking device that incorporates a ceramic coil, revolutionizing the way flavors are delivered. Thanks to the ceramic coil, the Neon 800 produces vapor with smaller particles, resulting in an exceptionally smooth and pure taste sensation. Additionally, the inclusion of a transparent pod allows users to conveniently monitor the remaining e-liquid level, eliminating any uncertainties or concerns about running out of liquid.
Many vapers may be familiar with our Gear 10000, a representative masterpiece in the outdoor style disposable vapes, which was initially released in November 2022. However, we presented an upgraded version this time. As the first device to incorporate our brand-exclusive technology - SILC, the Gear 10000 has successfully tackled the issue of flavor attenuation and it has been recognized by all its users. Users can enjoy a consistent and enjoyable flavor experience from the first puff to the last.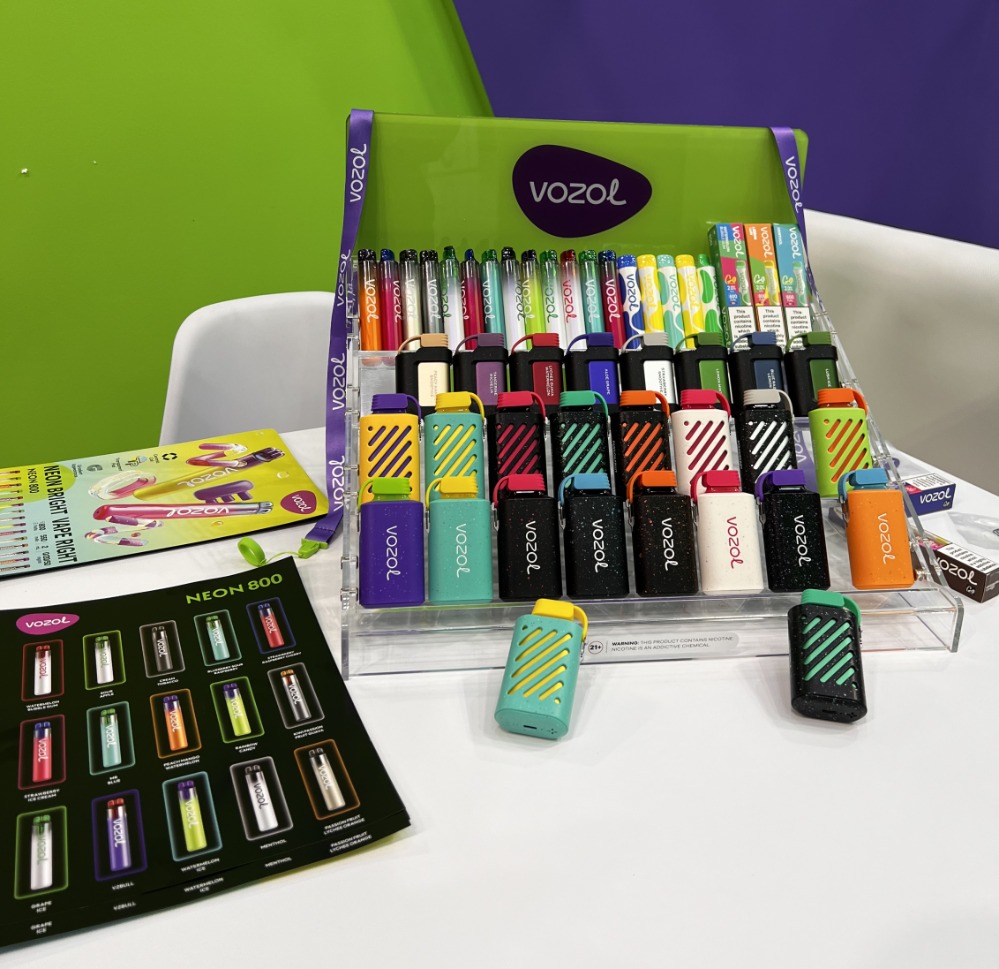 As the first pod system from the Gear Series, the Gear S Device is quite different from the normal pod system. It adopts an innovative pod change, featuring a mechanical pop-up button. You just need a simple click to pop up or lock the pod. 4000 puffs and 6000 puffs prefilled pods are available for you. Choose the big or bigger one for your preference!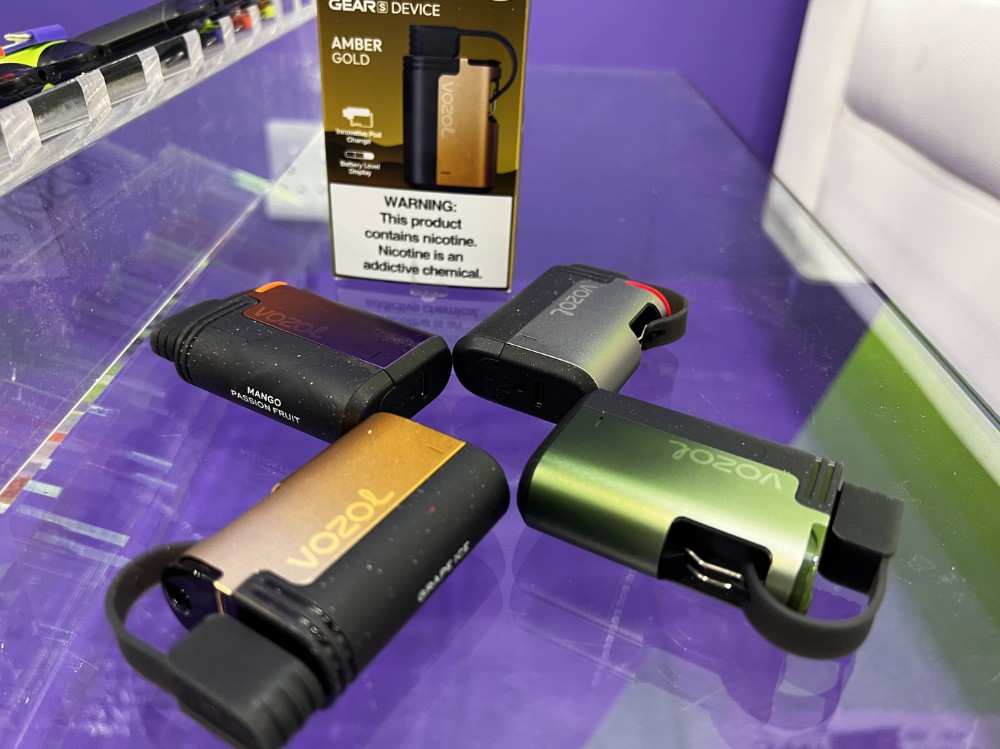 There were multiple experiential areas in our booth so that people could personally taste and experience the superior performance and comfortable hand feel of our products. Additionally, our staff provided professional product introductions and usage guidance to the visitors, enabling them to better understand and use our products.
In addition to showcasing our representative products, we also hosted a fun game at our booth. Visitors followed Vozol.sa IG would have a chance to spin the wheel and win exciting prizes. It's our way of showing appreciation to our loyal customers and engaging with new ones.
The vape show is an important event for the vaping community, and we were thrilled to be a part of it. We would like to thank all the visitors to our booth and everyone who is concerned about our brand. It is through your participation and support that our exhibition has been consistently successful.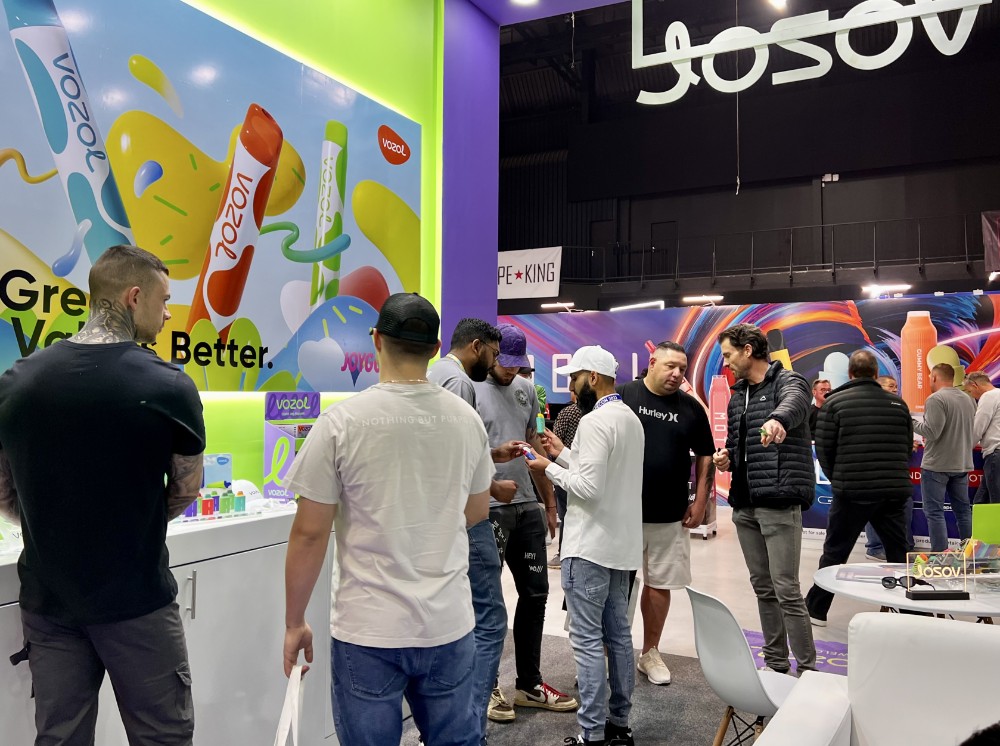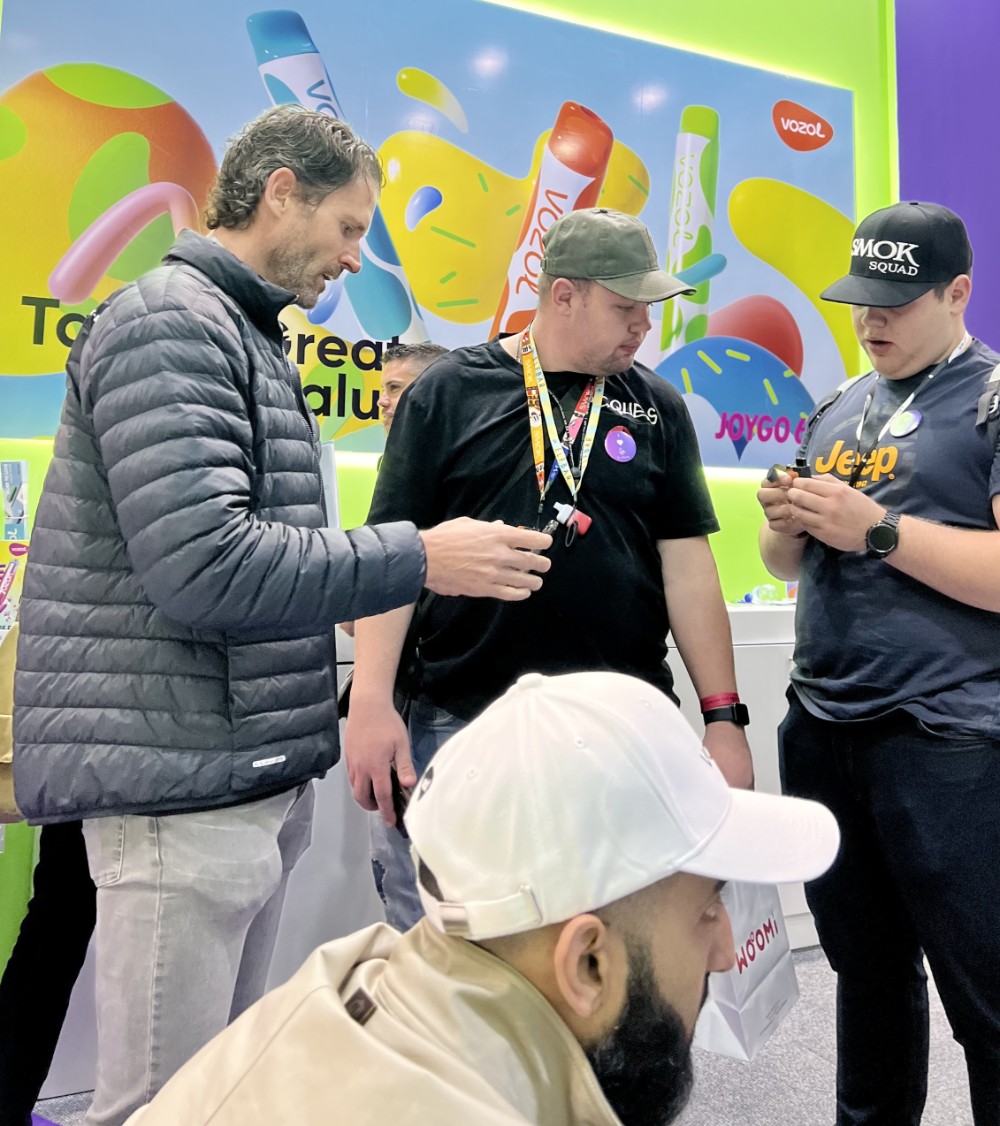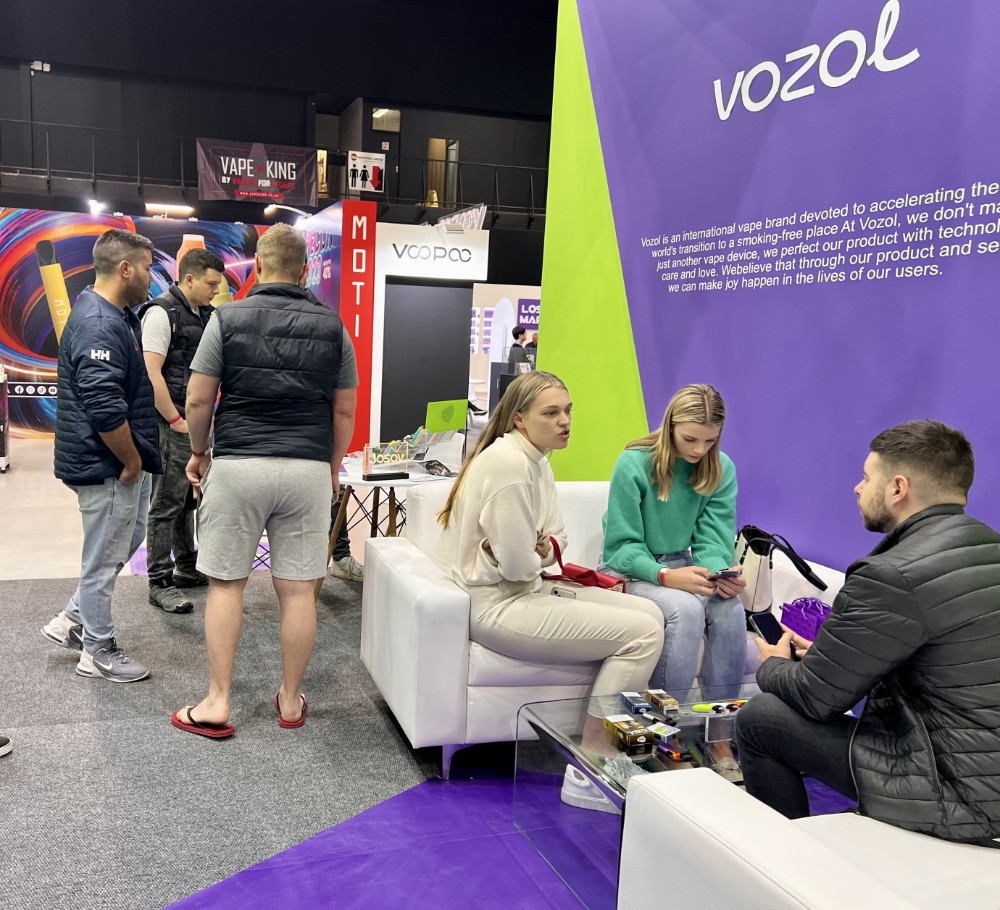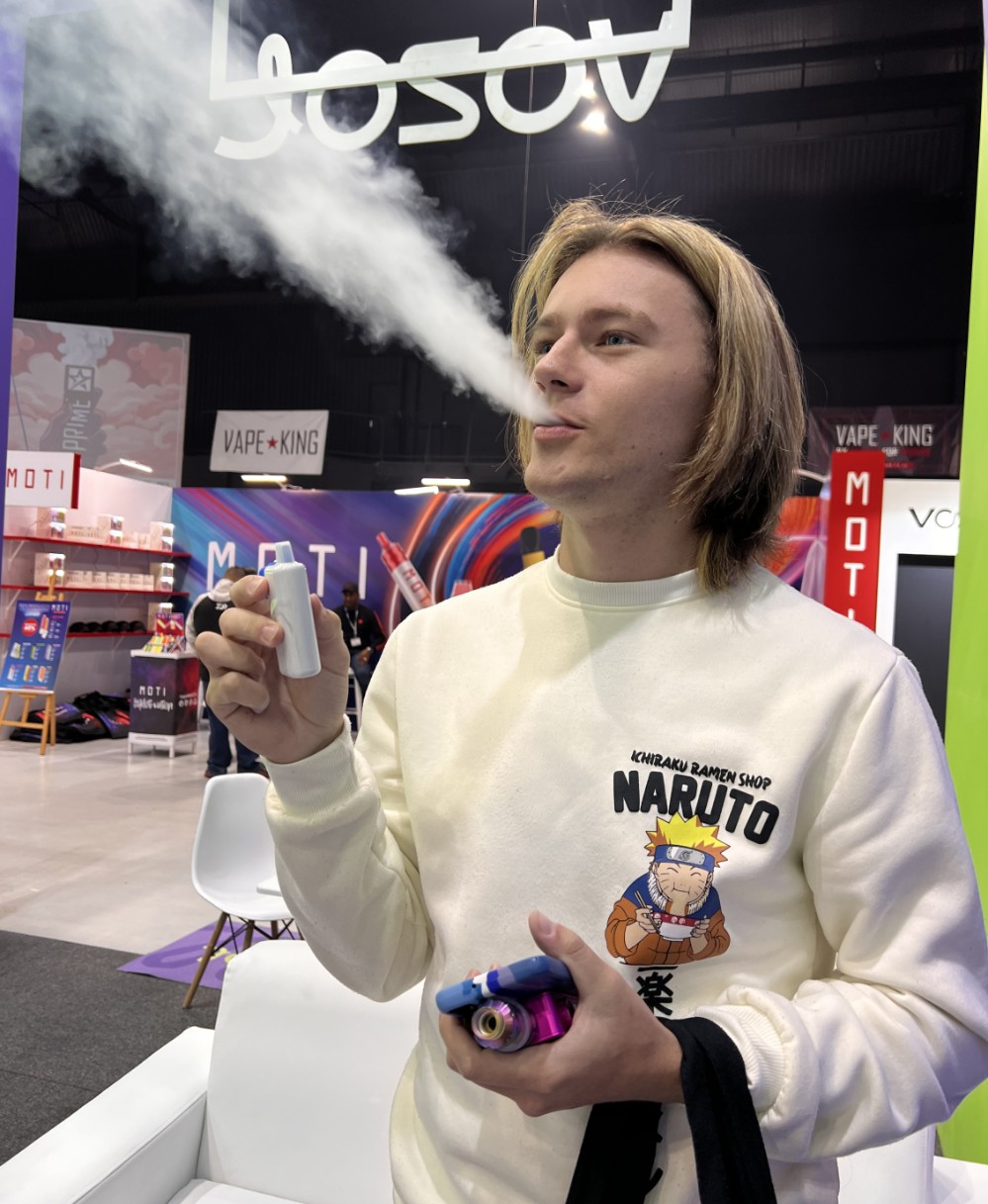 The Upcoming Exhibition Announcement:
InterTabac will be held in Strobelallee 45, 44139 Dortmund, Germany on September 14-16, 2023. Our booth number is 1.C10. Looking forward to meeting you there.